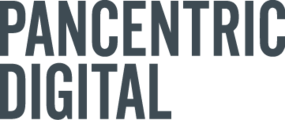 Midweight Front-End Developer
Description
Join a fast growing agency
We are a digital agency that uses smart design and best-in-class tech to help clients realise their ambitions faster and with more certainty. We work cross-sector but our sweet-spot is digital insurance. Some of the tech we recommend is ours - some provided by leading software vendors. For custom builds key technologies are .NET and Python with full front-end capabilities. A key strategy over the next 18 months is to accelerate development of our Go-Insur digital insurance platform. Our design and innovation methods are customer-first using Design Thinking methods & Agile delivery. Clients include some of the biggest brands in the world. Trophies include multiple BIMA and RAR awards. We set up in 2003 and are privately owned. More about us here www.pancentric.com
The role
We are looking for a Midweight Front-End Developer to join our growing company in a fast-paced, ever-evolving environment. We want someone who can come in and hit the ground running and get stuck in, someone with passion and drive to help move us forward.
The role will see you working hands-on in our development team building Python, Sitecore and Umbraco based systems, as well as assisting in maintaining existing projects when required.
The ideal candidate would be someone who can quickly connect and collaborate with our internal project teams to deliver great results. A candidate who can bring in ideas from other areas of expertise and software development would be beneficial.
Requirements
Talents we're looking for:
Experience in the role at a Mid level (2-3 years preferred)
Great knowledge and proficiency in writing CSS with Sass
Great knowledge of JavaScript including ES6+
Great understanding of responsive design techniques
Good understanding of building performant websites and the challenges involved
Good understanding and experience with agile software delivery and the different approaches that can be used
Good problem solving and debugging skills
Decent experience with building accessible websites
Caring, opinionated and passionate about the work you do and able to articulate this well
Extras we'd be impressed with:
Experience in working with Python/Django and .NET (we use Sitecore and Umbraco)
Experience with tools and services such as Webpack and Git
Experience with BEM or other CSS methodologies
Consideration for maintainability, security and scalability
Experience with test driven development and different testing tools
Experience with technical SEO implementations
What we'd like to see from you:
Live examples of recent work or links to any online profiles with work like Github, Bitbucket, Codepen etc.
Roles and responsibilities of at least 3 projects within the last 2-3 years
We appreciate examples of measurable progression of knowledge and skills over checklists of tech stacks or project backgrounds. Please do not just send a CV!
Benefits
22 days holiday per year, plus office closure between Christmas and New Year (normally 3 additional days)
An extra day off for your birthday
Frequent 3pm Friday finishes throughout the year
Flexi time around core office hours
Pension scheme with matched company contributions
Seasonal travel ticket loan
Cycle to work scheme
Complimentary fruit, soft drinks, coffee and teas
Fully stocked beer fridge available everyday (from 5pm!) featuring wine, prosecco and some of the best beer around from Beavertown, Fourpure and more!
Sorry, but at this time we cannot accept remote hires. Applicants must be available and eligible to work in the UK. No agencies please.