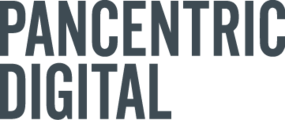 Description
ABOUT PANCENTRIC:
Join an agency that's going places.
Pancentric is a strategy-led digital agency. We combine design thinking methodology with agile development expertise to help businesses design, market and deliver compelling customer experiences.
We're growing and we have a progressive culture that encourages individuals to take initiative for the good of their own development, the wider team and the clients and markets we serve. We build teams of talented people who balance idealism and pragmatism, striving for outstanding results that are commercially viable.
As an agency led by design thinking we help our clients get to know their customers, crafting a vision for their next customer experiences. We ensure this is right at the heart of the award-winning products and sites we build.
ABOUT THE ROLE:
The role has a number of focuses:

Day to day management of internal and external business and web systems
Provide 2nd line support for internal IT support requests
Delivery of 24/7 365 on-call support for client systems and business products
Provide technical support for client projects and work with clients when necessary to complete tasks
Practice and implement DevOps principles within the technical department
Support the company products and systems, providing input on improvements and participate in and lead internal projects
Continually improve hosting services both internally and externally in line with evolving tools and best practices
Requirements
TECHNICAL SKILLS:
Excellent grounding in fundamentals of internet technologies such as:

DNS, network architectures, VPN, routing, stateful firewalls

Cloud Services

Google Cloud Platform
Amazon Web Services

Automation

Hashicorp suite
Puppet configuration management

Management of Platforms & Frameworks

Kubernetes
Python Django/Flask
Lucee Framework
Tomcat
Sitecore

Languages

Able to script and code in:

Python
Bash
Ruby/Puppet DSL
HCL
Golang templating language

Deployment

Continuous integrations and continuous delivery pipelines and processes
CI/CD tools such as:

GitLab CI, Rundeck, TeamCIty, Octopus Deploy

Packaging tools such as:

Docker, Packagecloud, FPM, NuGet

Monitoring

Experienced in the use of tools such as:

NewRelic, PagerDuty, Pingdom, Sysdig Cloud, Sensu

Internal IT systems

Active Directory
Pulse Secure VPN
SMB/NFS Solaris File servers
Google G-Suite administration
Mixed Windows/Mac/Linux desktop/laptop environment
SOFT SKILLS:
Strong communicator, confident in a support role within the business
Able to explain complex technical concepts to clients and internal stakeholders
Mentor within the Tech/Sys/Web operations team within a flat organisation structure
Ability to work within an ISO-27001 structured environment, incorporating this into working practices.
Able to find continual improvements and proactively improve systems and services
Liaise with suppliers of technical services to the business
Benefits
22 days holiday per year + office closure between Christmas and New Year (normally 3 additional days)
Flexi time around core hours
Training budget for talks, conferences and online courses
Pension scheme with matched company contributions
Excellent working environment. The Pancentric studio features its own full-size bar offering free wine, prosecco and craft beers. We also have pool, foosball and ping-pong tables.
Complimentary breakfast, fruit, soft drinks, coffee and teas every day.
Season travel ticket loan
Cycle to work scheme
Birthday day off
Discretionary leave early Fridays