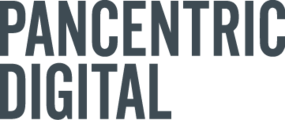 Senior Experience Designer
Description
ABOUT PANCENTRIC
Join an agency that's going places.

Pancentric is a strategy-led digital agency. We combine design thinking methodology with digital development expertise to help businesses design, market and deliver compelling customer experiences.
We're growing, we're award winning and we have a progressive culture that encourages individuals to take initiative for the good of their own development, the wider team and the clients and markets we serve. We build teams of talented people who balance idealism and pragmatism, striving for outstanding results that are commercially viable.
As an agency led by design thinking, the passionate and close-knit design team play a crucial role in the deliverables and direction of the agency. We're involved right from project start to finish - helping our clients get to know their customers, crafting a vision for their next customer experiences, and working together with Pancentric's Agile development team to deliver award-winning digital sites and products.


ABOUT THE ROLE
To help Pancentric meet ever-growing demand for our design services, we're looking for a Senior Experience Designer with at least five years' experience in UX design, a great portfolio and a confident, professional manner. Successful candidates will already be working capably across the entire digital design process, have worked embedded in development teams and be skilled at communicating their work to clients. You will be based in our studio near London Bridge.
You will report to our Design Director, who heads up the four-person design department at Pancentric, and will be working with other experience, visual and service designers, some of whom you will mentor as part of your role. Your focus will be on delivering great quality IA and UX design work for web and app projects, whilst leading clients and other team members through a collaborative and evidence-led design process.

Pancentric work with many clients in the finance and insurance sectors, as well as a range of household consumer brands, medical and academic organisations. You'll be responsible for ensuring design projects run smoothly, that designs are technically feasible, answer user needs and are delivered on time.

The design team is also continually advancing the way we work, and you will share skills, train in new tools and introduce new techniques to keep us offering the latest in design practice to our clients.

At Pancentric, the design team are involved in projects right from beginning to end. You'll occasionally be conducting user research and assisting in client workshops to define design direction and requirements. You'll interpret research findings, using them to generate and sketch new design ideas, presenting back to clients and your colleagues to explain your thinking.
You'll build interactive prototypes and join user testing sessions to validate and get feedback on your efforts. You'll also support our development team as they code - helping them understand users, assisting them with design decisions and working together to ensure our software and sites perform brilliantly, both in terms of technical performance and customer experience.
Requirements
Skills we're looking for:
Degree-level qualification in interaction design, product design or related field.
Cover letter, CV and portfolio showing a strong range of UX design projects from previous agency or in-house roles. We would like to be able to follow your process by seeing examples of user research and personas, journey /story mapping, IA design, UX concept sketching, interactive prototyping and usability testing to validate designs.
Minimum five years' experience in UX design
Can summarise research findings, creating personas and user task-flows to inform design.
Can confidently design information architecture to meet user needs, considering SEO and technical constraints.
Can generate well-considered UX design concepts - typicall for web and app - which balance desirability, usability and technical feasibility. Should be confident choosing the right UI component for the job every time.
Can communicate designs clearly using strong sketching skills, and present them to others.
Can justify design decisions such as UI component choices and explain reasoning to the team and clients.
Can interpret usability testing results and iterate designs in response to feedback from customers, clients and team members.
Confident using Adobe Suite, Balsamiq, Axure, Sketch, Invision.


Extras we'd be impressed with:

Can plan and lead user research and testing sessions if required
Experience leading customer and client co-creation workshops
Strong visual design skills
Agency experience
Benefits
22 days holiday per year + office closure between Christmas and New Year (normally 3 additional days)
Flexi time around core hours
Training budget for talks, conferences and online courses
Pension scheme with matched company contributions
Excellent working environment. The Pancentric studio features its own full-size bar offering free wine, prosecco and craft beers. We also have pool, foosball and ping-pong tables.
Complimentary breakfast, fruit, soft drinks, coffee and teas every day.
Season travel ticket loan
Cycle to work scheme
Birthday day off
Discretionary leave early Fridays