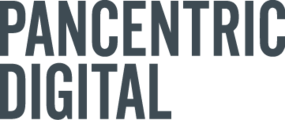 Senior Experience Designer
Description
Join an agency that's going places
Pancentric is a strategy-led digital agency. We combine design thinking methodology with digital expertise to help businesses design, market and deliver compelling customer experiences.
We're growing, we're award winning and we have a progressive culture that encourages individuals to take initiative for the good of their own development, the wider team and the clients and markets we serve.
We build teams of talented people who balance idealism and pragmatism, striving for outstanding results that are commercially viable.
Be part of a driven team

As an agency led by design thinking, the Pancentric design team play a crucial role in the deliverables and direction of the agency. We're a small team, but we punch above our weight to deliver quality design strategy and production.
Either working smartly together, or in fast paced agile teams across the agency. We're excited to welcome a new design champion into the mix. As the most senior experience designer in the team, we're looking for someone who is scary awesome. We want to be challenged, inspired, and led confidently by their driven attitude and wealth of experience in the discipline.
Our passionate and close-knit team is the perfect surrounding to support someone's growth in this role, and can't wait to have another smart mind representing Pancentric design.

The role

Our experience design team needs a champion. Someone who is committed to human centred design, with ideas and experience of how best to plan, communicate, train, and deliver impact through the discipline.
We're looking for someone whose decision making is driven by human behaviour, but balanced by pragmatism. Striving to deliver the optimal experience for all stakeholders, within a commercially viable budget and timeframe. As a small team, we're hunting for someone who is comfortable both planning and presenting the experience strategy, and getting stuck in to executing it. This means someone who can command a room of clients, engage research participants, mentor and nurture others, and fully participate in agile delivery teams.
The design discipline is ever changing, and as a result, the design team are playing increasingly influencial role within the company's direction. So this is a great time to join, evolve and make your mark on the way we do things, and the impact that we have.
You will report to our Design Director, who heads up the design department for Pancentric.
Requirements
Talents we're looking for:

Ability to understand and balance customer needs with business requirements
Strong verbal communication skills, with ample presentation and facilitation experience
Confidently plan and estimate projects, from an experience design perspective
Commitment and experience in conducting research as an integral part of every design process
Interpretative/analytical skills for insight driven research analysis
Approach experience design through task analysis, with a consideration for content strategy
Execute well considered UX design with clear justification of design decisions
Take a pragmatic approach to the fidelity of your design deliverables, using techniques and tools that are appropriate for communicating the concept within the budget. From quick sketches and paper prototypes, to high fidelity wireframes built into fully navigational prototypes
Experience and commitment to working closely with developers to collaborate on designing interactions that optimise the user experience
Experience working on large-scale Agile projects
A desire to nurture others, and grow their understanding and capabilities
5 years+ in experience design, ideally on agency side
Extras we'd be impressed with:
A background in cognitive psychology
Experience with Service Design projects
Strong visual design eye
Benefits
22 days holiday per year + office closure between Christmas and New Year (normally 3 additional days)
Birthday day off
Discretionary leave early Fridays
Flexi time around core hours
Training budget and plan
Pension scheme with matched company contributions
Season travel ticket loan
Cycle to work scheme
Complimentary fruit, soft drinks, coffee and teas (the standard, plus some fancy ones)
Fully stocked beer fridge available every day (from 5pm!) offering wine, prosecco and some of the best craft beers from Scotland to California (we also make our own!)