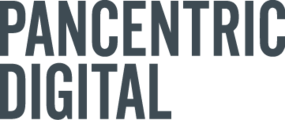 Description
JOIN AN AGENCY THAT'S GOING PLACES
Pancentric is a strategy-led digital agency. We combine innovation consultancy (using Design Thinking methods) with digital delivery capabilities to help clients create compelling 21st century service experiences. Whilst we work across all sectors, we have a strong footprint in insurance with specialist solutions for e-commerce to enable product development, rapid revenue growth and lower servicing costs. We're growing, we're award winning and we have a progressive culture that encourages individuals to take initiative for the good of their own development, the wider team and the clients and markets we serve.
Requirements
SMALL AGILE TEAM - MAKE AN IMPACT
We're a small, agile, talented design team that loves what we do - always striving for excellence in our output, falling in love with client challenges, aiming to make end-customers' lives better through great design. You'll be the senior designer in the team - our design champion. You'll need to be confident in your approach; left and right brained, creative but structured, an excellent collaborator, strong communication skills. You'll have a natural flair for visual and functional design and good digital production experience. Importantly, you will have a strong passion for - and grounding in - customer-led design research, ideally with experience in Design Thinking techniques or similar. We have an existing toolkit of techniques that can be built upon. Experience of developing design solutions for large corporates/brands is important.
WHAT THE ROLE ENTAILS
Interpreting client briefsPitching to clients, supporting early stage sales meetings
Running collaborative workshops and research (interviews etc.) with clients and end-customers
Interpreting research - teasing out insights, clear/structured playback to stakeholders
Design team and wider stakeholder collaboration - big feature of the roleWriting right-size user stories, storyboarding, customer journey maps, architecting digital assets - experience in producing these types of assets is important
Concepting and direction of design schemes
Direction of digital design and production
Hands-on design work - it's a small team so this will be required
Day to day mentoring of your design colleagues
Representing design in Agency Delivery planning sessions
Close collaboration with other disciplines - tech, QA, delivery management etc.
Involvement in wider Agency directional strategy and marketing activities
Blogging and talking about what we do - if you're up for it!
TALENTS WE'RE LOOKING FOR
Ambitious - on the way up, looking to make an impact
Someone that can nail the role above
Confident, excellent collaborator, strong communication skills.
All-rounder - flair for progressive UI, experienced in UXD.
Strong understanding of human-centred design and how to achieve
Enjoy the planning & delivery of iterative design - from research to production to live & beyond
Left and right brained - able to rationalise insights, ideas and systems - sell to stakeholders
Hands-on if you need to be - can produce top design deliverables with your eyes closed (sketches, wireframes, prototypes, flows, interfaces. concepts)
Good experience of digital channels - different platforms, responsive web builds
Proficient in Sketch, Axure, Photoshop, Invision 5 years+ in design, ideally agency side
Thrive on the latest design trends and look for opportunities to apply
EXTRAS WE'D BE IMPRESSED WITH
Understanding of Design Thinking tools & processes
Experience planning and facilitating design sprints
Experience with service, innovation or transformational design projects Interpretative/analytical skills for insight driven research analysis
Experience working content strategy alongside UX
Experience managing a team of designers
Experience working on Agile projectsMotion skills - they're always a bonus
Benefits
Working with us :-)
Great location - just off Bermondsey High Street
Competitive remuneration, depending on experience
22 days holiday per year + office closure between Christmas and New Year
Birthday day off
Discretionary leave early Fridays
Flexi time around core hours
Training budgetPension scheme with matched company contributions
Season travel ticket loan
Cycle to work scheme
Fruit, soft drinks, tea & coffee - what you'd expect
Fully stocked bar, open 5pm - daily