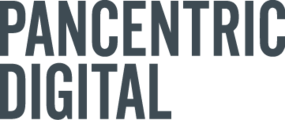 Description
ABOUT PANCENTRIC:
Join an agency that's going places.

Pancentric is a strategy-led digital agency. We combine design thinking methodology with digital development expertise to help businesses design, market and deliver compelling customer experiences.
We're growing, we're award winning and we have a progressive culture that encourages individuals to take initiative for the good of their own development, the wider team and the clients and markets we serve. We build teams of talented people who balance idealism and pragmatism, striving for outstanding results that are commercially viable.
ABOUT THE ROLE:
We are looking for a senior server side Java developer to join our growing company in a fast-paced, ever-evolving environment. We want someone who can come in and hit the ground running and get stuck in, someone with passion and drive to help move us forwards.
The role will see you working with our QA and development teams to lead our Java capabilities in developing, extending and supporting an innovative Insurance platform and exposing this through APIs to our Python/Django developers. You will be flexible enough to code core Java business services, user interfaces, and RESTful services and scripting following good design principles.
The project uses Agile Scrum methodology and is currently running two teams as we continue to build more functionality.
Requirements
CORE REQUIREMENTS:
Experience in the role at a senior level
Familiar with secure coding principles
Experience of Java performance profiling
Good knowledge of Java JEE server side development
Good working knowledge of SQL, Hibernate, GIT/SVN, Ant/Maven
Experience of working with APIs
Consideration for maintainability, security and scalability from the offset
Opinionated and responsible for delivering best practices and processes within the team
Belief in the benefits of test driven development
Experience of working in an Agile environment and JIRA
Familiarity with databases and SQL
EXTRAS WE'D BE IMPRESSED WITH:
Experience of working with JBoss, Liferay, Velocity, Portals, JBoss Rules, Workflow (JBPM), BIRT
Experience with Insurance or Financial Services
Experience with cloud services such as Google/AWS
Benefits
22 days holiday per year + office closure between Christmas and New Year (normally 3 additional days)
Flexi time around core hours
Training budget for talks, conferences and online courses
Pension scheme with matched company contributions
Excellent working environment. The Pancentric studio features its own full-size bar offering free wine, prosecco and craft beers. We also have pool, foosball and ping-pong tables.
Complimentary breakfast, fruit, soft drinks, coffee and teas every day.
Season travel ticket loan
Cycle to work scheme
Birthday day off
Discretionary leave early Fridays